Principal
John (Jay) G. Merselis III is a lifelong area resident and educator. He became the principal after spending over two and half decades as a teacher and administrator in area schools. He graduated from Hamilton College in Clinton, NY with a BA and went on to earn his M.Ed with a concentration in education administration from Antioch New England Graduate School in Keene NH. He is also the Title IX and Section 504 Coordinator.
Jay and his three children live in nearby Williamstown where they take full advantage of all the area has to offer.
Sixth Grade
Mrs. Jennifer Mills is the sixth grade teacher in the Emerald Room. She holds a BA Degree in Sociology and completed the Elementary Education Program at Massachusetts College of Liberal Arts.
Mrs. Mills has previously worked in elementary schools in Virginia and Western Massachusetts, most recently at the Health Elementary School where she taught in a multi-age classroom. She brings extensive knowledge and interest in STEAM projects that reach across the curriculum and grade levels.
Fourth and Fifth Grade Teacher

Janet Tremblay is a life-long educator. She received her undergraduate degree in Elementary Education from MCLA. She then went on to obtain her Master's degree in Special Education from Lesley University. While residing and teaching in North Carolina, she earned her Master's degree in Educational Leadership from East Carolina University. She has had the opportunity to teach and administrator in a vast array of venues. Currently, she resides in North Adams. She has one daughter, Emily, and a son-in-law, named Joe. Her favorite past time is spending time with her grandson, Hayden, and 4-year old twin granddaughters Railyn and Mikinley.
Second and Third Grade Teacher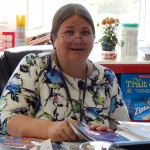 Mrs. Marla Dix has been teaching for almost two decades. She has enjoyed her experience working with Hancock students thus far. Mrs. Dix comes from a small community and enjoys working in another one. Family is very important to her, and she sees the same sentiments in Hancock. Mrs. Dix is glad to be apart of the "Hancock Team" in this beautiful community.
Kindergarten and First Grade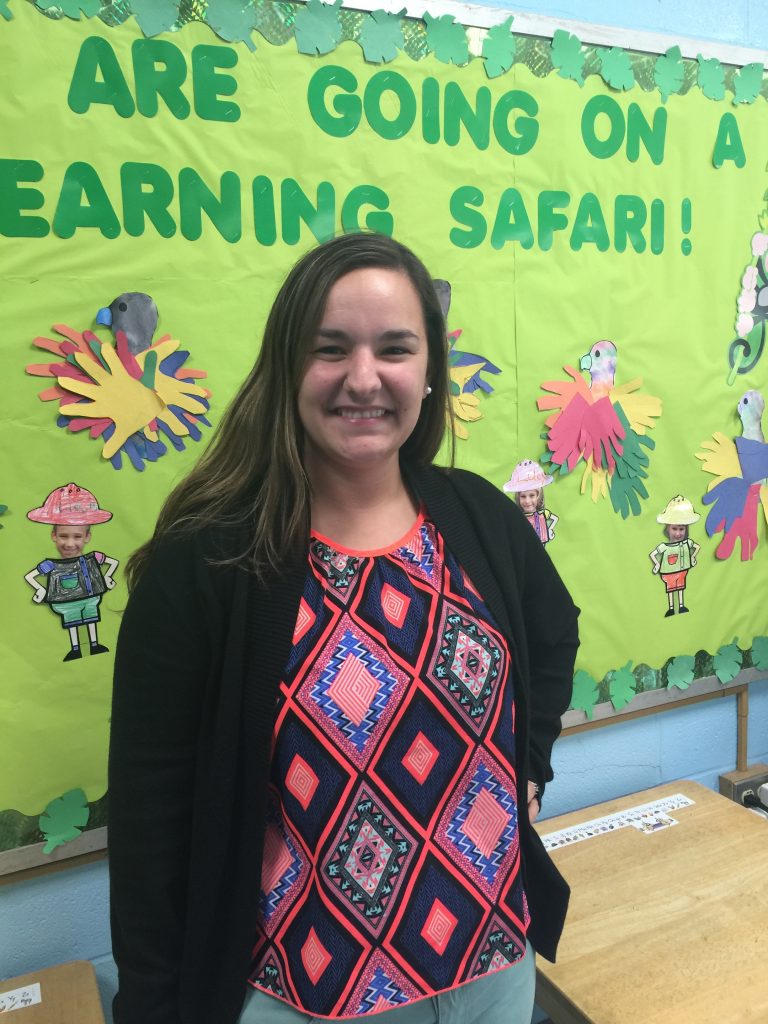 Mrs. Makayla Dowling is a MCLA graduate with a degree in Early Childhood Education, as well as Sociology. She loves working with children in all different settings. Besides working at the fabulous Hancock Elementary, Mrs. Dowling is also a Hip Hop Instructor at two dance studios in Berkshire County. She enjoys spending time with her husband and her kitty, Jasmine. In her classroom, they let it go because hakuna matata and the bare necessities will always be their guide to infinity and beyond. With a little faith, trust and pixie dust, they will keep swimming and whistle while they work because in her class, they do Disney!
Preschool

Mrs. Angela DelSordo, or "Mrs. D", has been at Hancock School for almost two decades. She graduated from Central Connecticut State College in 1978 with a double degree in special education and elementary education. She moved to Massachusetts in 1982 and pursued her Masters Degree from Leslie University in 1992 in early childhood special education. She lives in Richmond with her husband Nick, and two cats, Will and Wimble. They enjoy taking long drives and discovering unusual restaurants. Her son Jonathan works at Mass MoCA and her daughter Paige is a spinning instructor at a gym in Connecticut. In her spare time, Mrs. D loves to watch the TCM channel, swimming at Berkshire West, and visiting her family in Florida.
Paraprofessional for Kindergarten and First Grade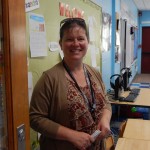 Mrs. Lisa Buell is a 1990 graduate of Boston Baptist College with a Bachelor's Degree in Elementary Education. She taught 3rd and 4th grade for three years at Temple Christian Academy in Holbrook, MA. Mrs. Buell is married to David and is a mother to three sons: David III, Ethan and Daniel. Mrs. Buell is a Hancock resident and has been a paraprofessional at Hancock School since 2009.
Paraprofessional for Grades 2-5

Mrs. Janice Derby has been at Hancock School for almost three decades. She has been a para-professional in all the classrooms and has enjoyed working with all the children she has met over these many years.
Mrs. Derby is married to Ed and they have two grown children, five grandchildren, and two dogs. They all live right here in Hancock.
In her spare time, Mrs. Derby enjoys camping, reading, needle work and cooking.
Science, Technology, Gym Teacher

Mr. Brian Keller has been with Hancock School for several years. He holds a Masters of Health/Family Consumer Science, a Bachelor of Arts in English, and an Associate of Science in English/Science. His prior work experience includes Mount Greylock, Mount Anthony Middle School, and Conte Middle School.
Secretary
Dana Hopf has joined us after recently moving to Cheshire.  Her email address is secretary@hancockschool.org.
Nurse

Mrs. Nancy Derby is an LPN and has been a school nurse at various schools in Berkshire County, including St. Stans and Conte Middle School. She was also employed at Hospice Care in the Berkshires. She is married to Sherman Derby Jr and raised six kids. We were also Fresh Air parents for 4 inner city kids from New York.
We have a small farm where we raise chickens, turkeys, horses, hens, etc. We have a dog named Dixie and a cat named Shelby.
Special Education Director

Mrs. Jenevra A. Strock is the Special Education Director for Hancock School. She has worked in the Shaker Mountain School Union (Hancock/Richmond/New Ashford) for 40 years. She has worked as a Special Education Teacher, Principal and now Special Education Director. She holds a degree in Special Education from Fitchburg State College, as well as Leadership (Principal/Special Education Director) from Massachusetts Elementary and Secondary Principal Association. Mrs. Strock is married and has two grown children. In her spare time she loves photography and reading. She has a boxer puppy that drives her crazy, but she loves her anyway.
Special Education Teacher
Mrs. Shirley McLellan is our Special Education teacher. In this role she provides reading instruction and academic support to the students with Individual Education Plans (IEP). Her goal is to ensure that every student learns to read and makes progress towards developing the necessary literacy skills to function at grade level.
Mrs. McLellan's educational background has prepared her to pursue careers in nursing and teaching: Education for Teaching: Doctor of Education (EdD), – Univ.of South Dakota; Specialist in Literacy (EdS), Simmons College – Reading Specialist (MA Initial Certification); MS in Education, SUNY Albany & SUNY Plattsburgh- Elementary Education and Special Education Teacher (MA & NY Professional Level Teacher Certification Elementary Education and Special Needs Pre K-9 and 5-12 Certification).
Mrs. McLellan's teaching Experience includes: Elementary Teacher – New Lebanon Central School; Title I Director – Pittsfield Public School; Reading Specialist and Special Education Teacher – Eagleton School. Reading Specialist – Hancock School.
Mrs. McLellan also has experience in the nursing field.  Some of those experiences include being a Registered Professional Nurse – BS Nursing SUNY Plattsburgh; MS Nursing Russell Sage College Experience: Berkshire Medical Ctr. Critical Care Nurse; Dept. Veterans Affairs Medical Centers – Assoc Chief Nursing Service for Education at Albany NY; Battle Creek MI; Sioux Falls SD; East Orange, NJ.
For ten year Mrs. McLellan has served as a Literacy Volunteer of America in Pittsfield, MA. During those years she served on the Board of Directors and was a Literacy Instructor for adults. In her spare time Mrs. McLellan enjoys knitting, sewing, needlepoint and cooking. Her main interest is in Lifelong Learning. She has three children and six grandchildren.
Music Teacher
Mary Talbot is our music teacher.  She has relocated to the Berkshires from California. She taught music for 25 years in CA.
Art Teacher
Elizabeth Kick is our new art teacher. She joins us after working in both small and large area schools. She earned a Bachelor of Science in Art Education from the State University of New York followed by a Master of Arts in Liberal Studies and Studio Art from Stony Brook University.