Principal
John (Jay) G. Merselis III is a lifelong area resident and educator. He became the principal after spending over two and half decades as a teacher and administrator in area schools. He graduated from Hamilton College in Clinton, NY with a BA and went on to earn his M.Ed with a concentration in education administration from Antioch New England Graduate School in Keene NH. He is the Title IX and Section 504 Coordinator.
Jay and his three children live in nearby Williamstown where they take full advantage of all the area has to offer.
Superintendent and Special Education Director
Dr. Rebecca Phillips
Sixth Grade (Emerald Room)
Mrs. Jennifer Mills is the sixth grade teacher in the Emerald Room. She holds a BA Degree in Sociology and completed the Elementary Education Program at Massachusetts College of Liberal Arts.
Mrs. Mills has previously worked in elementary schools in Virginia and Western Massachusetts, most recently at the Health Elementary School where she taught in a multi-age classroom. She brings extensive knowledge and interest in STEAM projects that reach across the curriculum and grade levels.
Fourth and Fifth Grade Teacher (Diamon Room)

Janet Tremblay is a life-long educator. She received her undergraduate degree in Elementary Education from MCLA. She then went on to obtain her Master's degree in Special Education from Lesley University. While residing and teaching in North Carolina, she earned her Master's degree in Educational Leadership from East Carolina University. She has had the opportunity to teach and administrator in a vast array of venues. Currently, she resides in North Adams. She has one daughter, Emily, and a son-in-law, named Joe. Her favorite past time is spending time with her grandson, Hayden, and 4-year old twin granddaughters Railyn and Mikinley.
Second and Third Grade Teacher (Ruby Room)
Ms. Emily Rudd is the Ruby Room teacher.
Kindergarten and First Grade (Sapphire Room)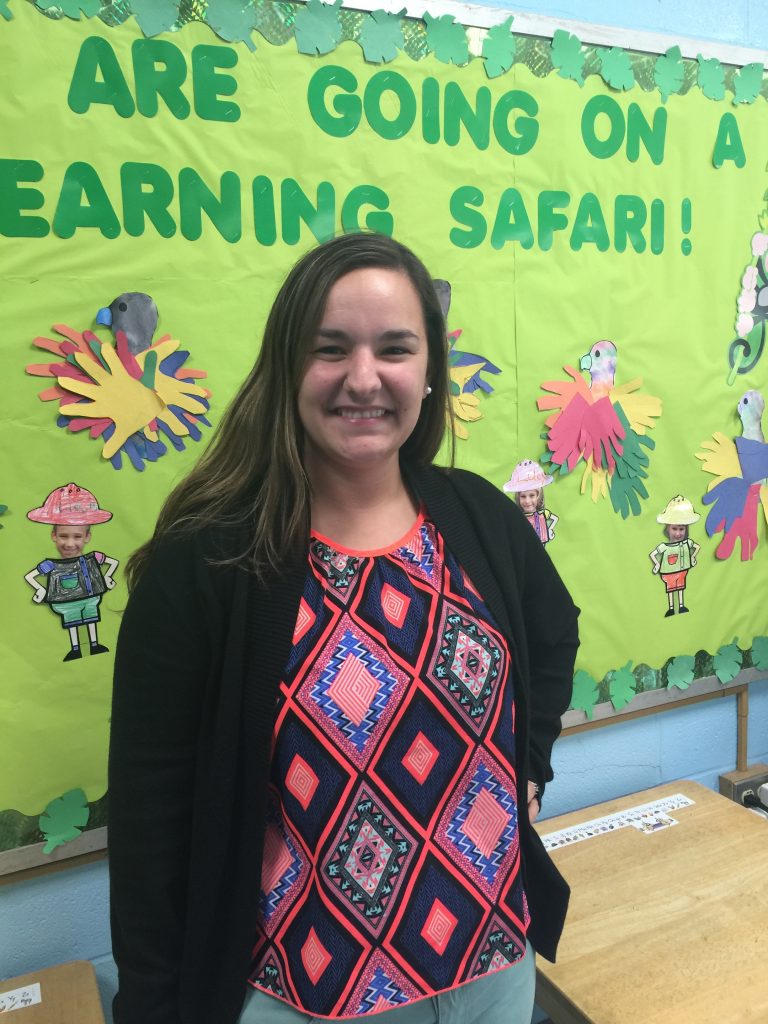 Mrs. Makayla Dowling is a MCLA graduate with a degree in Early Childhood Education, as well as Sociology. She loves working with children in all different settings. Besides working at the fabulous Hancock Elementary, Mrs. Dowling is also a Hip Hop Instructor at two dance studios in Berkshire County. She enjoys spending time with her husband and her kitty, Jasmine. In her classroom, they let it go because hakuna matata and the bare necessities will always be their guide to infinity and beyond. With a little faith, trust and pixie dust, they will keep swimming and whistle while they work because in her class, they do Disney!
Preschool (Cricket Cove)
Katie Cummings joined the Hancock staff as the Preschool teacher after almost two decades teaching Prekindergarten and first grade. After earning a Masters in Education Miss Cummings continues to pursue advanced coursework in literacy, recently earning an Associates level certification in Orton Gillingham.
Paraprofessional for Cricket Cove
Alecia Williams
Paraprofessional for Sapphire Room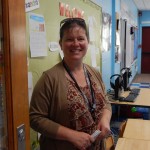 Mrs. Lisa Buell is a 1990 graduate of Boston Baptist College with a Bachelor's Degree in Elementary Education. She taught 3rd and 4th grade for three years at Temple Christian Academy in Holbrook, MA. Mrs. Buell is married to David and is a mother to three sons: David III, Ethan and Daniel. Mrs. Buell is a Hancock resident and has been a paraprofessional at Hancock School since 2009.
Paraprofessional for Ruby Room
Amanda Lahey
Paraprofessional for Diamond Room
Janice Derby (retired)
Science, Technology, Gym Teacher

Mr. Brian Keller has been with Hancock School for several years. He holds a Masters of Health/Family Consumer Science, a Bachelor of Arts in English, and an Associate of Science in English/Science. His prior work experience includes Mount Greylock, Mount Anthony Middle School, and Conte Middle School.
Special Education
Donna Beguin
School Secretary
Mary Talbot is a credentialed teacher who has taught elementary aged students for over 30 years in both private and public school settings in the San Diego, CA region, focusing on teaching Gifted and Talented Education. She has been the classroom teacher in PreK, K, 4th, 5th and has also taught, Physical Ed, Dance for young children, and Music during those years.  She was the founder of a tutoring company which she ran for 7 years in La Jolla, CA called Edge Tutoring.
Ms. Talbot is a professionally trained vocalist and, in 2009, released an album of pop and jazz tunes in several languages.  It is called "Midwinter Night's Dream". 
Mary is the founder of The SoCal Jazz Society, a nonprofit established in 2012 devoted to increasing the enjoyment, understanding and interest in the American art form of Jazz Music.  She has brought this artist-in-residency series to schools in western Mass.
Being back in her native Berkshires has been a wonderful change for Mary.  She enjoys skiing, figure skating, kayaking and hiking, as well as enjoying her 3 dogs and her garden.  She is working on her second children's book, entitled "The Birds of Mt. Ephraim", her first having been a step-by-step book to teach young children to enjoy dancing.
Art Teacher
Lori Signer
School Adjustment Counselor
Mrs. Jane Shiyah has returned to Hancock. Twenty-five years ago she was employed as Hancock's school counselor. Perhaps some of you may remember her. Her name then was Ms. Satullo. She spent the next 20 years at Lanesborough school. She is delighted to be back at our wonderful school, working two days, Tuesdays and Thursdays. Please feel free to contact her at any time if you have concerns about your child. She can be reached by phone 413-458-9544 to schedule a time to talk or to meet.
Parents and guardians, you are your child's most important teacher. But even the best of parents sometimes need support and guidance for the difficult task of raising a child. Don't hesitate to reach out.
Nurse
Carol Stein-Payne