Principal
John G Merselis III (Jay) joined Hancock Elementary School in 2017 as the principal.
Prior to his tenure at Hancock Elementary, Jay's three decades of experience includes working at the Pine Cobble School, HighCroft School, and Hoosac Summer School.
Jay has worked with students in courses such as English, history, science, and math, as well as serving in a variety of administration roles including Head of the Upper School, Director of Admission, and Assistant Head of School.
Born and raised in Williamston, MA, Jay attended Mount Greylock Regional High School, earned his Bachelor of Arts degree at Hamilton College in Clinton, NY with a concentration in Sociology and a minor in history.
Jay continued his education first by completing the University of Massachusetts Secondary Education Teacher Education Program followed by earning a Master's in Education from Antioch New England Graduate School. Currently, Jay is enrolled in MCLA's Leadership program.
Jay was a collaborating teacher on The Nation Archives resource book, Our Mothers' Before Us, and helped with the revisions of the third edition of Williamstown: The First 200 Years. He has served on multiple AISNE accreditation teams and regularly leads and attends professional development that enhances his growth.
A former board member of the Williamstown Community Chest, Williamstown Board of Trade, Trustees of the Reservation, Williamstown Elementary School Governance Council, and the Hoosick River Watershed Association, Jay is a current member of the Mount Greylock Ski Club and Bear Island Conservation Association boards.
He enjoys a wide range of outdoor activities, volunteering as a member of the national Ski Patrol, and spending time with his family. Jay's personal and professional lives intersect to support John Dewey's belief that "Education is not preparation for life; education is life itself."
Superintendent and Special Education Director
Dr. Rebecca Phillips
Fifth and Sixth Grade (Emerald Room)
Mrs. Jennifer Mills is the sixth grade teacher in the Emerald Room. She holds a BA Degree in Sociology and completed the Elementary Education Program at Massachusetts College of Liberal Arts.
Mrs. Mills has previously worked in elementary schools in Virginia and Western Massachusetts, most recently at the Health Elementary School where she taught in a multi-age classroom. She brings extensive knowledge and interest in STEAM projects that reach across the curriculum and grade levels.
Third and Fourth Grade Teacher (Diamond Room)

Janet Tremblay is a life-long educator. She received her undergraduate degree in Elementary Education from MCLA. She then went on to obtain her Master's degree in Special Education from Lesley University. While residing and teaching in North Carolina, she earned her Master's degree in Educational Leadership from East Carolina University. She has had the opportunity to teach and administrator in a vast array of venues. Currently, she resides in North Adams. She has one daughter, Emily, and a son-in-law, named Joe. Her favorite past time is spending time with her grandson, Hayden, and 4-year old twin granddaughters Railyn and Mikinley.
First and Second Grade Teacher (Ruby Room)
Ms. Samantha Lincoln is the Ruby Room teacher.
Kindergarten (Sapphire Room)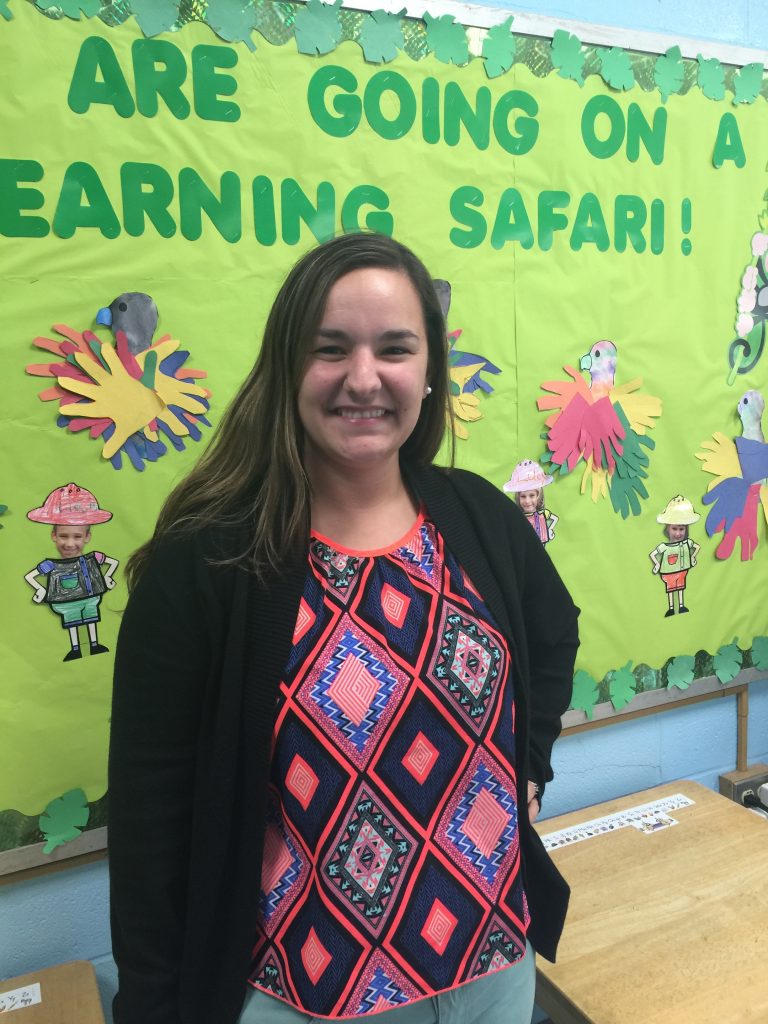 Mrs. Makayla Dowling is a MCLA graduate with a degree in Early Childhood Education, as well as Sociology. She loves working with children in all different settings. Besides working at the fabulous Hancock Elementary, Mrs. Dowling is also a Hip Hop Instructor at two dance studios in Berkshire County. She enjoys spending time with her husband and her kitty, Jasmine. In her classroom, they let it go because hakuna matata and the bare necessities will always be their guide to infinity and beyond. With a little faith, trust and pixie dust, they will keep swimming and whistle while they work because in her class, they do Disney!
Preschool (Cricket Cove)
Ms. Katie Cummings joined the Hancock staff as the Preschool teacher after almost two decades teaching Prekindergarten and first grade. After earning a Masters in Education Miss Cummings continues to pursue advanced coursework in literacy, recently earning an Associates level certification in Orton Gillingham.
Paraprofessional for Cricket Cove
Mrs. Alecia Williams
Paraprofessional for Diamond Room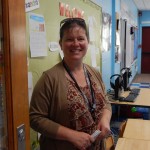 Mrs. Lisa Buell is a 1990 graduate of Boston Baptist College with a Bachelor's Degree in Elementary Education. She taught 3rd and 4th grade for three years at Temple Christian Academy in Holbrook, MA. Mrs. Buell is married to David and is a mother to three sons: David III, Ethan and Daniel. Mrs. Buell is a Hancock resident and has been a paraprofessional at Hancock School since 2009.
Paraprofessional for Ruby Room
Mrs. Amanda Lahey
Paraprofessional for Emerald Room
Mrs. Cahill LeBarron
Physical Education TeacherMrs. Greta Fachetti
Special Education
Donna Beguin
School Secretary and Special Education Paraprofessional
Mary Angela Talbot joined Hancock Elementary School in 2016 as the Music Teacher.  She brought with her a lifetime of the study of music in many genres as well as 35 years of elementary teaching experience.
Prior to coming to Hancock Elementary, Mary was running her own nonprofit in San Diego, California called the SoCal Jazz Society, which was designed to teach children about the history and development of Jazz Music in America.  Before that she owned Edge Tutoring, an after school program focusing on the needs of elementary, middle and high school students. Mary taught in both public and private schools in San Diego County, grades PreK, K, 3rd, 4th and 5th, for many years prior to opening Edge Tutoring.
Mary was born at Pittsfield General Hospital and was raised in Richmond, Ma., attending Richmond School, Berkshire Country Day School and Taconic High School.  She earned a BA degree from her studies at American University in Wash, DC. and San Diego State University.  She earned her early education certification from the San Diego Community College District and her Multi-Subject Teaching Credential from the University of San Diego. She also holds certifications as a Paralegal and as a professional Mediator.
Mary has served on many boards of directors in San Diego as well as the Berkshires, including The Gillispie School, The Kiwanis Club of La Jolla, Jazz Association of Greater San Diego, The La Jolla Community Center, Berkshires Jazz and The Lenox Garden Club.
A lover of Jazz vocals, Mary performed in and around the San Diego area singing her favorite tunes.  In 2009, "A Midwinter Night's Dream", a jazz vocals cd, was released through her publishing company, Mt Ephraim Publishing.
Mary has written two children's books, "Children Dancing" and "The Birds of Mt Ephraim"
Mary enjoys gardening, walking her 3 dogs, biking, skiing and figure skating.
Art Teacher
Miss Lori Signer
School Adjustment Counselor
Jane Shiyah, formerly Jane Satullo, began her long career 55 years ago as a teacher in Pownal Vermont. She then moved on for several years as an adoption worker for older children.
Next she became Clinical Director at the Rape Crisis Center specializing in child sexual abuse and authored a book titled It Happens To Boys Too. After that, she had a private therapy practice helping children and their families.
Beginning in 1988, she was the Hancock School Counselor for several years. Her daughter was fortunate to have Norma Quimby as her preschool teacher. She then worked at Lanesboro School as their counselor until she happily returned to Hancock School in 2015.
Jane also ran a Magic Camp at Sand Springs Pool for many summers. Jane was born in Cleveland Ohio and moved to this area in 1968 while her husband attended Williams College. She earned her Bachelor's Degree in psychology from Purdue University and her Master's Degree in Counseling Psychology from Antioch New England.
Jane loves reading, listening to music and taking long walks. She works as an advocate for Massachusetts ME/CFS, an agency focusing on an illness her daughter was stricken with while in college. Jane is a caretaker for her adult disabled daughter.
Jane has dedicated her life to taking care of children.
Nurse
Carol Stein-Payne, RN, NCSN  joined  Hancock Central School  in October 2021 as the School Nurse.
Prior to her tenure at Hancock, Carol worked at Williamstown Elementary School, Williams College, Clarksburg Elementary School and North Adams Regional Hospital. She practiced school health at Williamstown Elementary and Clarksburg Elementary,  college health at Williams College and obstetrics, labor and delivery, newborn nursery care at North Adams Regional Hospital (now known as North Adams Campus of BMC).
Born and raised in Merrick, NY,  attended Calhoun High School, earned her
Bachelor of  Arts degree at Oneonta State College in Oneonta, NY  with a dual major in Philosophy and Art History, summa cum laude. After spending a semester traveling in India, Carol decided to go to Nursing School at Nassau Community College and got her R.N.. She also holds a National Certification in School Nursing and has maintained that credential for 17 years with extensive professional education. The State of Massachusetts regards this as equivalent to a Master's for School Nurses.
Carol continues her
education through numerous professional organizations
including Boston Children's Hospital, Boston University School of Medicine, National Association of School Nursing, Northeastern University.
Carol has traveled frequently as a medical volunteer, many times to Haiti at the Infants Hospital of the Missionaries of Charity in Port-au-Prince, founded by Mother Teresa. She was the Minister of Education at the Congregational Church of Williamstown for many years.
She and her husband Steve have lived in the Berkshires for over 30 years and raised their family here. She loves reading, art, gardening and horses. 
Carol considers nursing a privilege and caring for children an honor. She truly believes that:
Children must be healthy to learn and must learn to be healthy!